The other month, we took some time to
highlight ways
those who are pursing a domestic adoption (or ANY adoption) can raise funds needed to pay for adoption expenses.
This month we are highlighting 5 new ways you can raise the funds needed to help create your family.
First up is one I just found out about called the
Sparrow Fund.
The sparrow fund is a non profit that is committed to encouraging and supporting families in the adoption process. The sparrow fund has an application for grants for families who need medical reviews for children given for referrals. In order to best prepare parents for receiving their child, the Sparrow Fund wants to provide grants for families for comprehensive medical reviews which can often be costly because they aren't provided under insurance.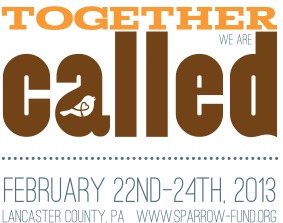 Sonscope
is a smaller, less likely known grant for those who are pursing adoption. A few friends of mine who have adopted internationally have received a grant through this organization. Sonscope is unique in that they are one of the only places you might find that
do not
require that you have completed a homestudy
before
you apply. That means those who are trying to pull together the funds for their homestudy can go ahead and apply to help cover that cost. Sonscope is a branch of the
Abba Fund
.
The
Abba Fund
is a Christian organization that offers financial solutions for families to make it possible for adoption to happen. You must already have your homestudy completed to apply with the Abba Fund. The Abba Fund offers opportunities to receive interest free loans to help with adoption costs.
Just Love Coffee
was started by a family who has adopted themselves. Together this family of coffee roasters has created an online business of helping families with their adoption costs. Just Love lets families set up an online storefront in which buyers can purchase gourmet coffees, mugs, and t shirts and a percent of the proceeds goes towards your adoption fund. To find out more
click here
.
Something "out of the box" we did when we were fundraising both our adoptions was flower sales. Through their website,
Flower Power Fundraising
, you can set up an online flower sales for in season plants that come straight to the buyers door. 50% of the proceeds from each sale goes toward your adoption fund. Instead of your friends and family going to Lowes or Home Depot for their flowers in the spring, they can buy straight from Flower Power and create their garden while helping create your family.